Dare to try this Color Tattoo Cream Gel Eyeshadow? It claimed to be long lasting, no creasing and has intense colour. Instead of the amazing description, I found that this product wasn't that spectacular.
Maybelline Color Tattoo 24HR Gel Cream Eyeshadow in Painted Purple, looks like a deep midnight purple on the pot which supposed to be rich and has intense color. I was expecting the texture to be creamy and glides smoothly on my skin, easy to blend and pigmented. But turns out a little bit far from my expectation.
The colour is rather sheer when applied and the texture isn't creamy. Creamy texture should be easy to apply to our skin and blend-able but this one isn't. I also find the result looks a bit patchy and uneven, quite disappointed.
I tried to even the cream and show the purple colour by applied it many times to my skin but it still looks a little bit blotchy. It's not buildable and not recommend to wear this alone. I don't know how it works on top of a primer, I don't even want to try, lol but it works quite okay when I added purple eyeshadow on the top.
Please note that I applied it with my fingers, I thought the warmth of my finger can helps to soften and smooth the surface. And yes it helped, a little. ( º̩̩́◡º̩̩̀)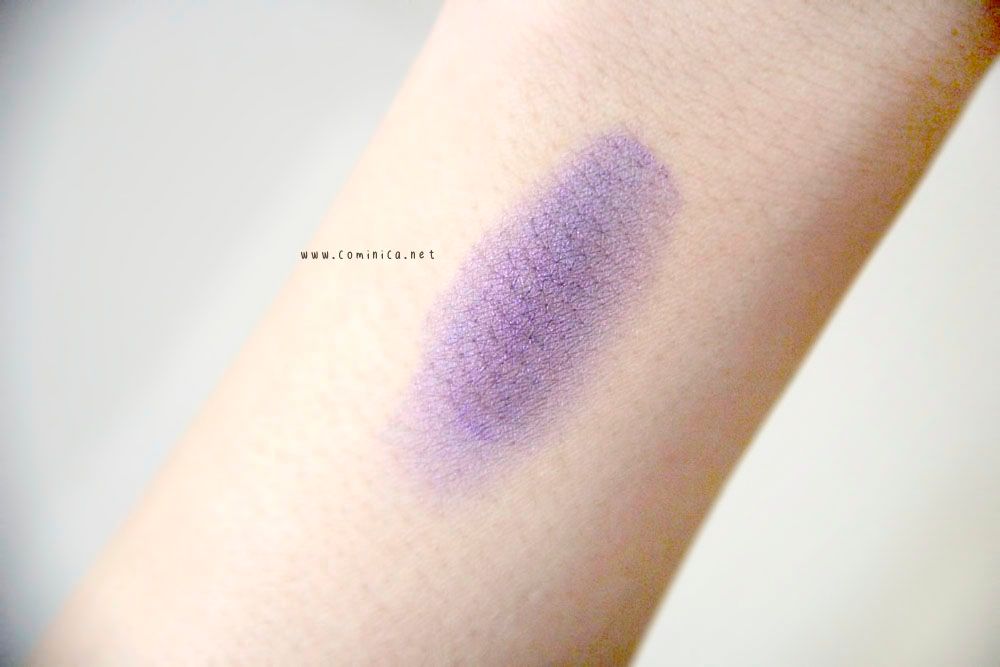 Actually I want to consider this as an eyeshadow base but the texture dries too quick so the eyeshadow isn't really stick to it. One good news is that it stays quite long on my oily eyelid. I found the result is better if I applied eyeshadow after the application.
I'm not sure about the other colour though cos I only got this one, maybe the other colour is creamy and easier to blend. Unlike this one.
Honestly I think the colour looked so pretty but too bad the result is different and the formula isn't as good as I thought. •́ㅿ•̀
✧ What I like :
. stay on my oily eyelid upto 6-7 hours (with eyeshadow application)
✧ What I don't like :
. sheer and not creamy texture
. not easy to blend, the result can turn a lil bit uneven
I wouldn't recommend this product cos it's not that good but if you want to try, I suggest to try other colours instead of this. It's available in 10 beautiful shades and please consider to swatch them first at the counter so you know what the texture like and the outcome on your skin. 。_。)ノ