Let's go back at the end of February. At that time, I wanted to get some new handbags for my spring/summer trip. At first, I was eyeing on the new Carmen Satchels from Michael Kors in Light Sand. It looks so pretty in the Ad with
Bella Hadid
as the muse.
My husband and I decided to visit Michael Kors boutique at the mall to observe Carmen satchel in real life. We entered the store and was welcomed politely by the staff. All the Carmens were all displayed on the front store, except the Light Sand colour.
Well, Carmen is the new handbag for spring, so of course, they were all displayed on the window display. This is the new Carmen satchel in Light Sand. The one I wanted to see.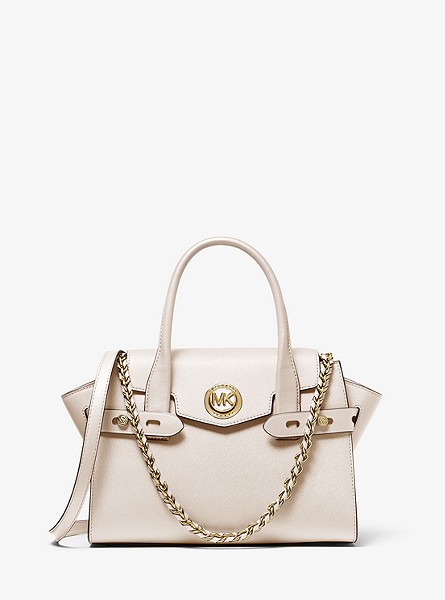 Michael Kors Carmen Small Saffiano Leather Belted Satchel in Light Sand
The price is £330 for all the Carmen satchels. At that time, the light sand colour was not available in the UK. They stocked all the colours except for the light sand, which was the one I desired.
Since the Light Sand was not available, I checked this Vanilla/Soft Pink colour instead.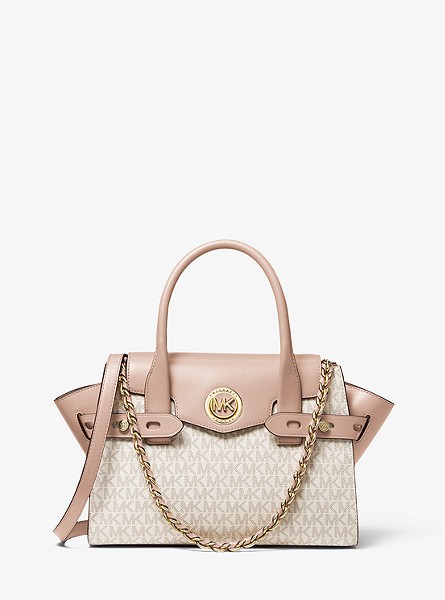 I inspected this Carmen satchel, and I think it looked lovely but not as fancy as I expected. The material is made from 69% coated canvas, so it's not from natural leather.
The one-tone Carmen satchels like Pink Grapefruit, Bright Red and Light Sand is created from Saffiano Leather which is better in quality.
Some of the Carmen on display doesn't seem to have the identical stitching, and the seams are a bit slanted. The SA kindly asked me to try the bag on my body, and so I did. It was pretty, but I don't know. It just didn't really catch my heart. Plus the material and the uneven seams put me off.
I told the SA about the uneven seams, and she said she can find the best for me. The defect was obvious that's why she couldn't ignore my question. The vanilla/soft pink logo
actually looks quite lovely, but since the Light Sand wasn't available at that time, I hesitated to purchase.
The SA showed me the Light Sand colour in another bag, it's Cece messenger chain handbag. She said that the colour should be close to this. She also advised me that Carmen handbag isn't versatile to carry for travelling.
My husband said the Soft Pink logo was pretty, but it didn't look fancy because of the material. He said it was better if I browsed the entire collection in the store to see if I found anything else.
I had a little affection to the Cece's line, the one without quilting. These two (below) looks lovely on the photo and was pretty in real.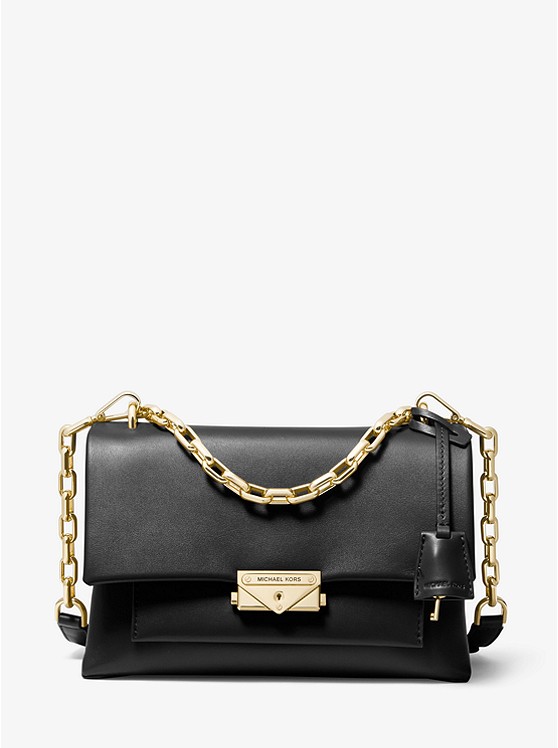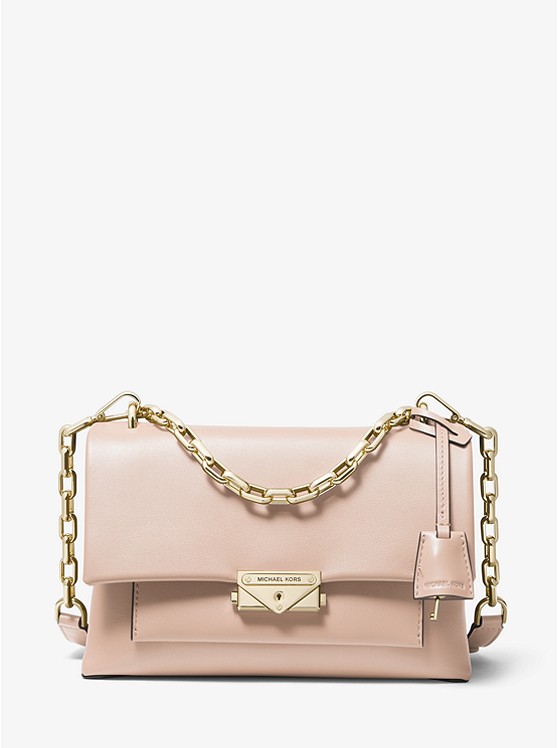 Cece Medium Leather Shoulder Bag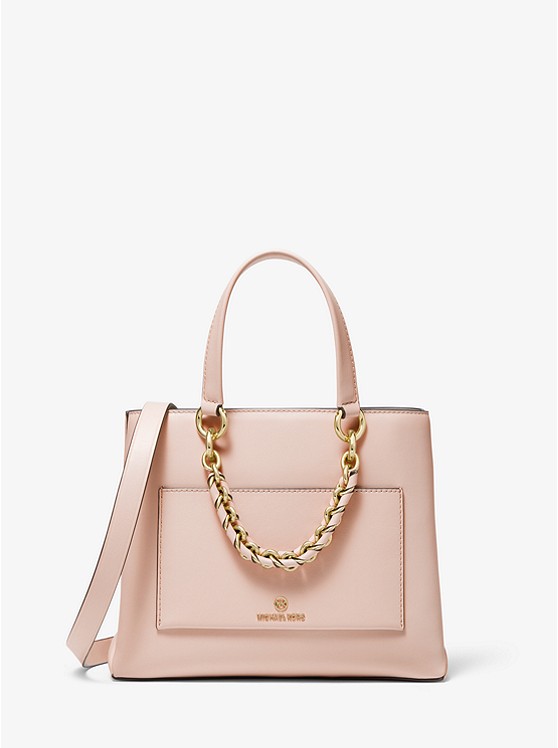 Cece Small Leather Chain Messenger Bag
However, the Cece shoulder bag's shape from the side is a bit weird for me, and the inner lining is from 100% polyester which I don't really favour. Honestly, I think Cece leather chain messenger bag is better in shape and nicer. They're both pretty tho, but I still need time to think about it.
In the end, my interest in Carmen has gradually faded. At that time, I wanted a simpler and structured design without too much ornamentation. Something more authentic in design. If I have to pick one, perhaps I'll get the extra small/medium Cece in black leather.
Not too far from the Michael Kors store, there's a Coach's boutique. It's smaller than Michael Kors but fancier. Since the store isn't big, it appears more personal. My husband is a fan of Coach glove-tanned leather.
Honestly, IMHO from the quality of the leather and the inner lining, Coach handbags are better. Their style is more classic and more into vintage vibes. For some people, it might be boring or too traditional.
I think since Coach started to dig into their vintage bags again, it looks more authentic that way.
For me, I love fancy stuff and the material matters to me. It's not only the brand, the image or the style of the bag. I think a woman's preference for handbags is really personal.
I fell in love with Tabby 26 shoulder bag in Brass/Chalk. The reason was that I love the character of Tabby, and besides that, the craftsmanship is great. The SA said this handbag silhouette was inspired by a 1970's Coach bag which had since been archived.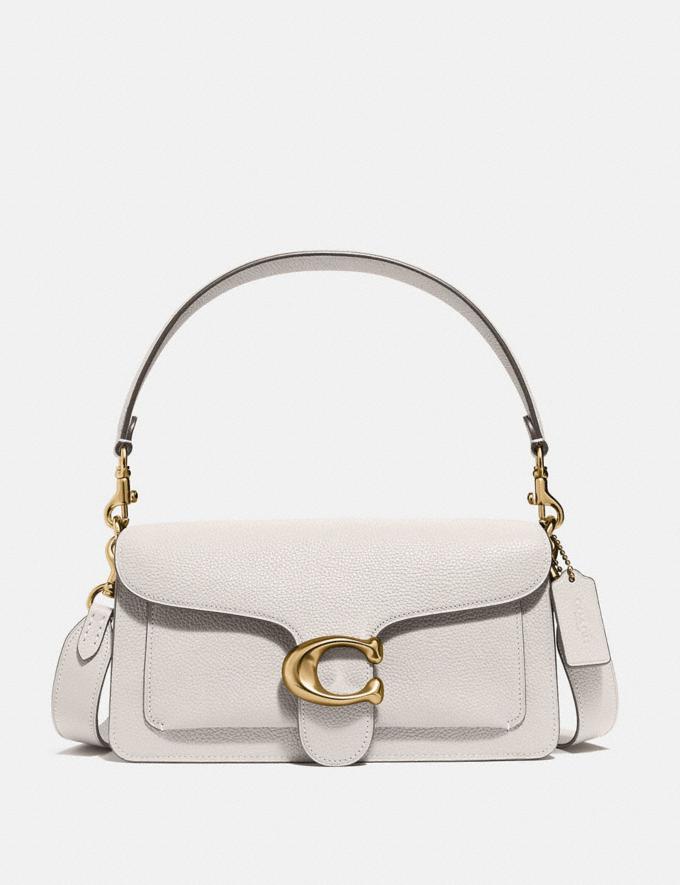 Tabby Shoulder Bag 26 £295
I appreciate the comprehensive explanation from the SA about the brand and the product. She also explained about the material, in and out. The outer material is made from 100% natural pebbled leather and coated for more durable wear. She said this kind of material is perfect for travelling because it scratches less easily since the surface has a random, textured pattern on it. Even though it's textured, the leather is smooth to touch.
The inner lining looks nice with the suede finish, it's one of the many reasons why I've decided to purchase this bag.
This Tabby shoulder bag comes with two detachable straps, so even though this bag is supposed to be on the shoulder, it has a longer strap to wear as a crossbody bag. Both straps are made from the same leather as the bag.
Coach also offers a lifetime service for all the bags that have been purchased at their boutique. They will clean my bag for free! My husband was sold over this service, lol.
I feel like most Michael Kors bags are made on-fast-market and based on-trend. Some of them look glamorous with decorations. All their designs actually look quite similar with some luxury designer bags but with different ornamentations like chains, hardware and studs. I think Michael Kors doesn't have its signature character like most Coach bags.
Every time my husband sees Coach handbags, he always says, "is this Coach?". However, he never says that with Michael Kors. I think if you like popular or mainstream stuff more, you'll love Michael Kors than Coach. This is just my opinion tho, I still like Michael Kors. They have many amazing bags, for example; the Cece line.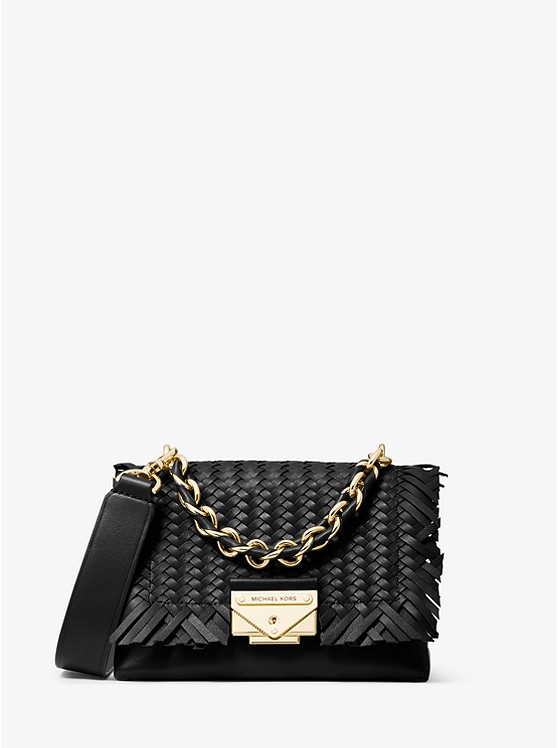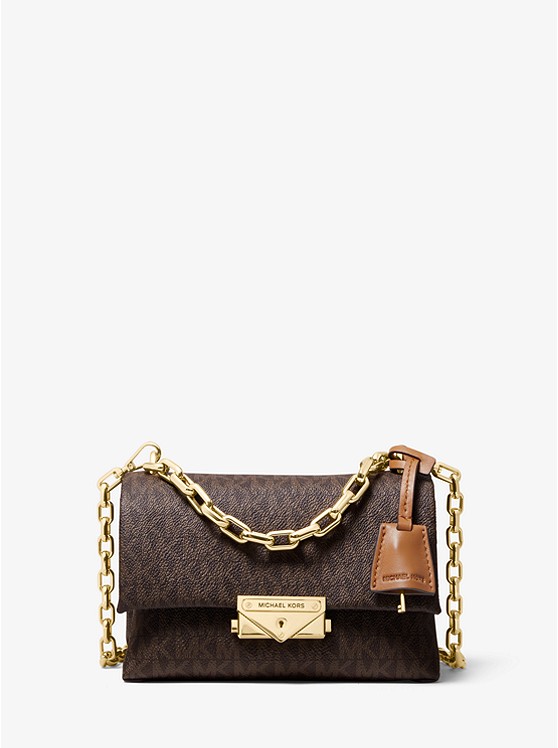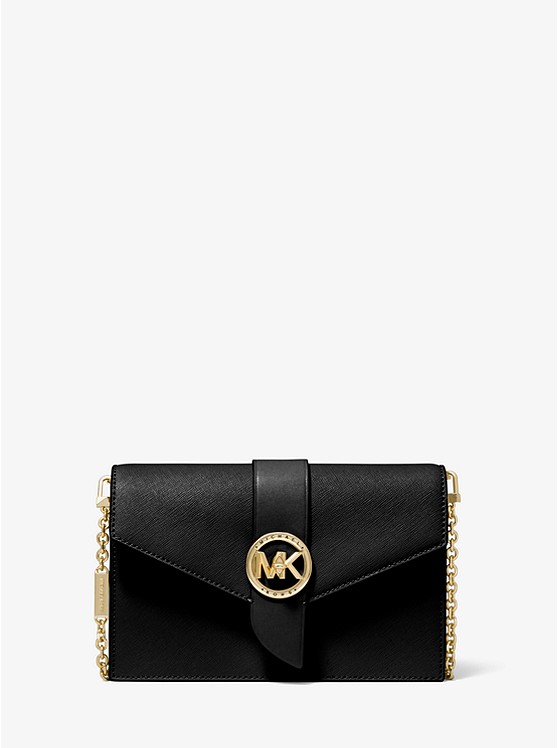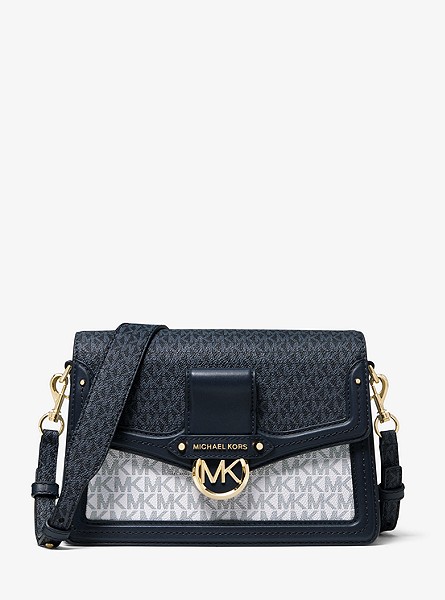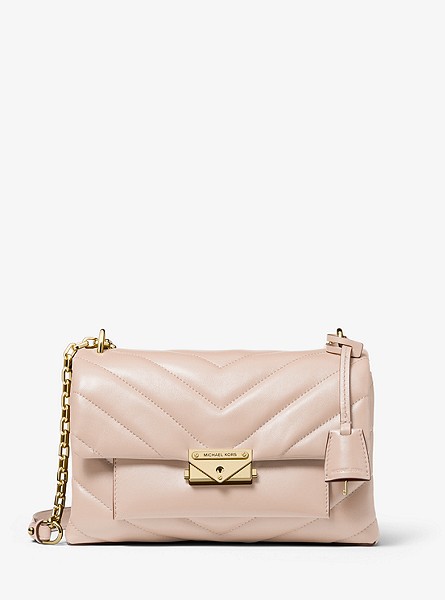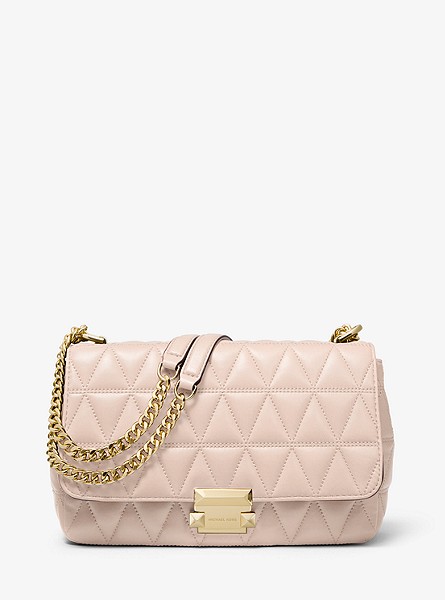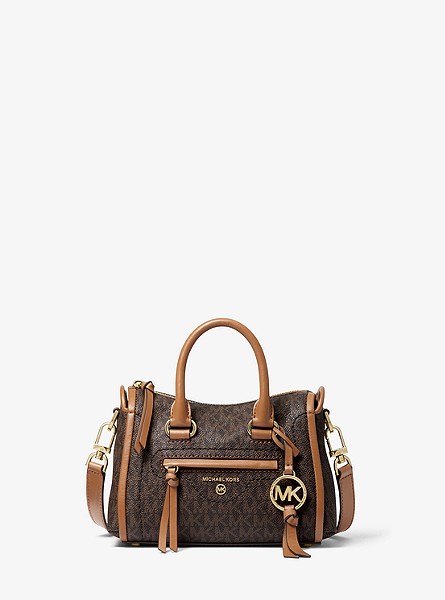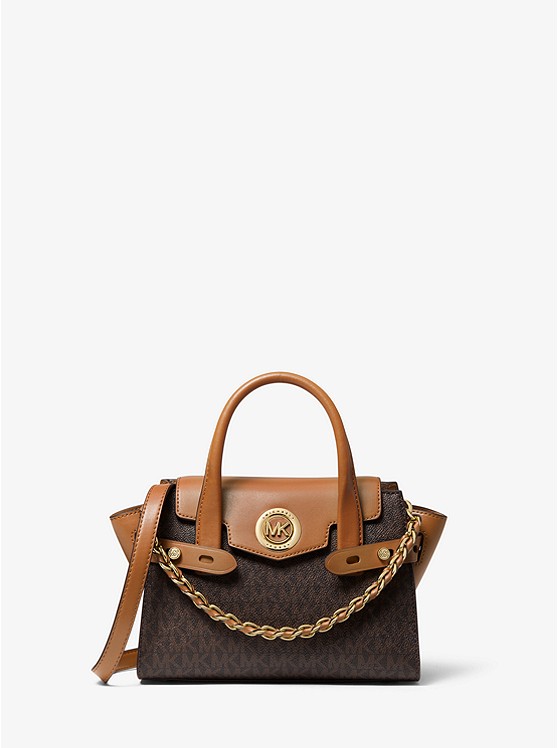 They're cute, but why I feel they look quite similar to LV, Chanel, etc? Except for the MK logo.
Honestly, I still want to get one or two Michael Kors handbags. They have the new extra small handbags that look super adorable. However, I think I'm not going to purchase Carmen because it might look trendy for a while, but not for a long time. I know due to the overexposed brand and advertising, Michael Kors is more popular. It makes me want to get a bag from them as well.
Michael Kors has so many beautiful handbags style I could choose, but I want to buy something that is more remarkable from them. Something represents the brand.
As for Coach, they have their signature style. I have visited some of their outlets when I was travelling. Honestly, the quality of their handbags for the outlet isn't as good as the one in the boutique, but the design still represents the brand. M
ost of them are crafted for the outlet demand, still, you can't complain about the price!
If you are lucky, you could get the previous collection with fine leather and more solid hardware at a very affordable price in the outlet.
For me, I don't really mind as long as I love the bag. Once again, it's a preference. :)
Michael Kors and Coach are both at the same tier in the term of the brand level. Both are an influential brand. As for the style and material, we have our own preferences and need.
Still, I have to admit that I'm a little bit obsessed with the Tabby line at the moment. I want to get the Top Handle and the Wallet as well. They're so chic and iconic. :<
A week ago, I almost purchase the Rogue with Tea Rose in chalk. However, I cancelled my plan because I read that the new Rogue Tea Rose now is different from the second generation. I'm afraid that the quality is a little bit different so I want to visit their store first to decide.
Here are some of the Coach handbags that I think are unique and makes me dream about them. The Rogue with Tea Rose is the one on the top left. She is pretty right? :D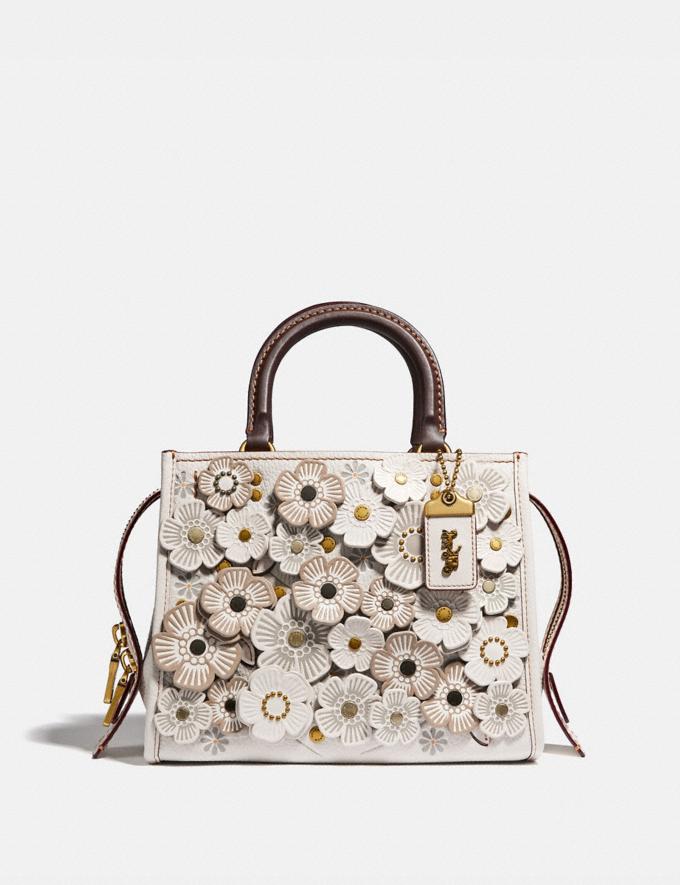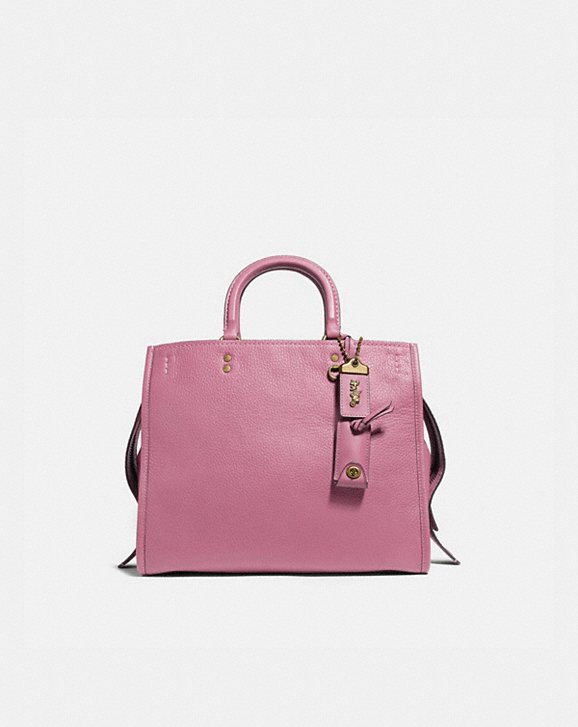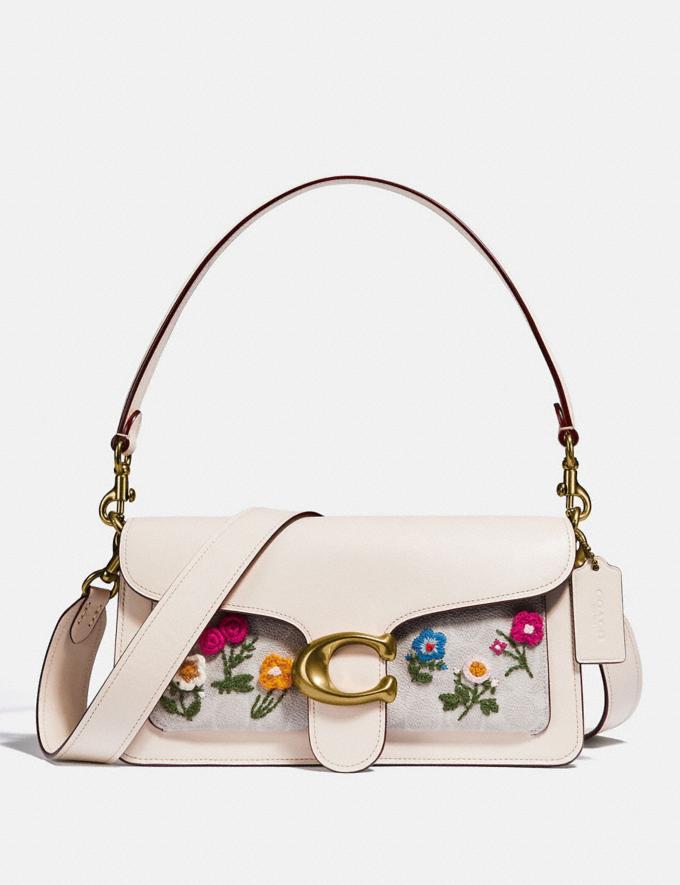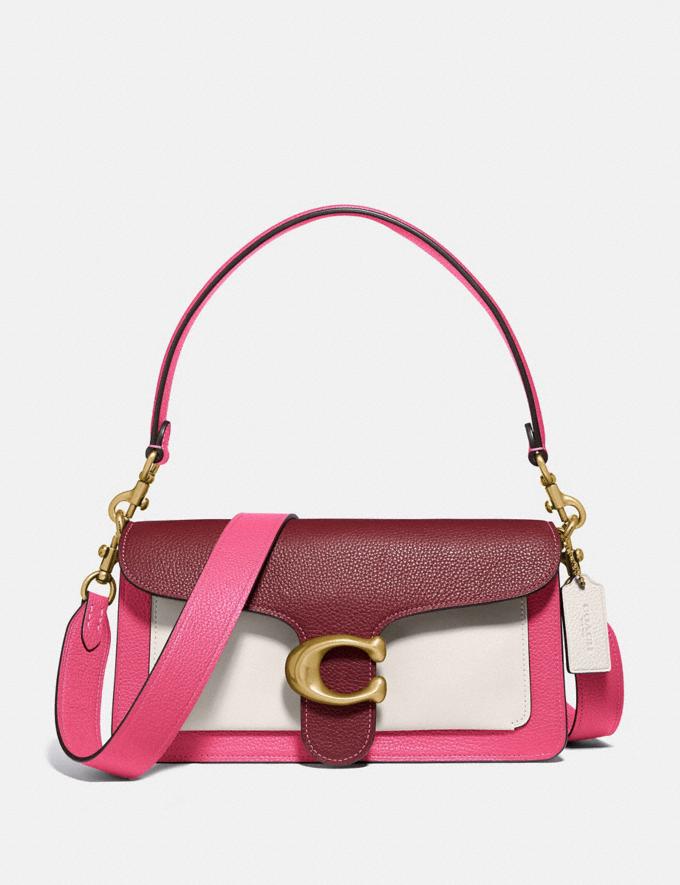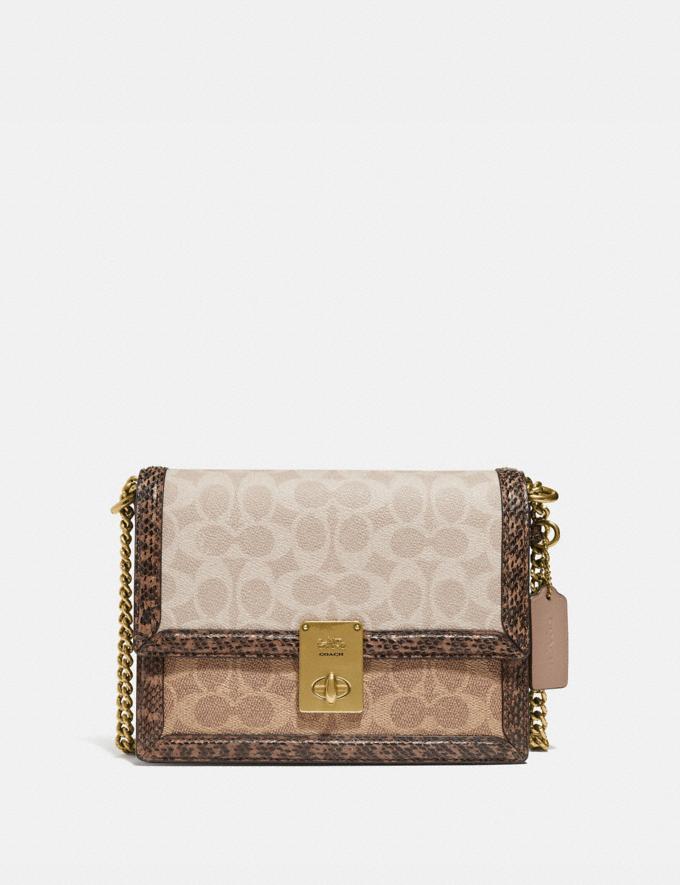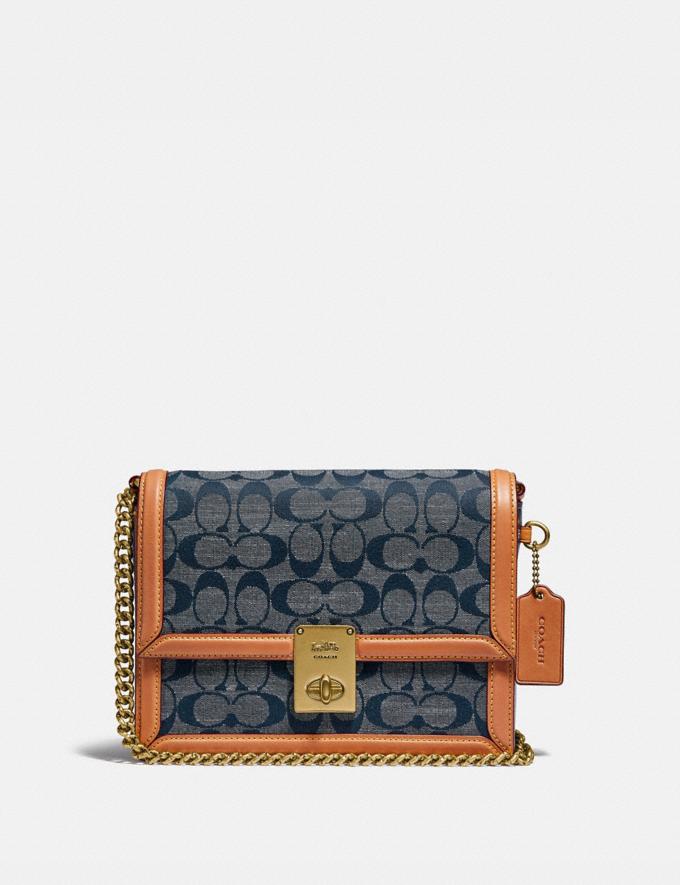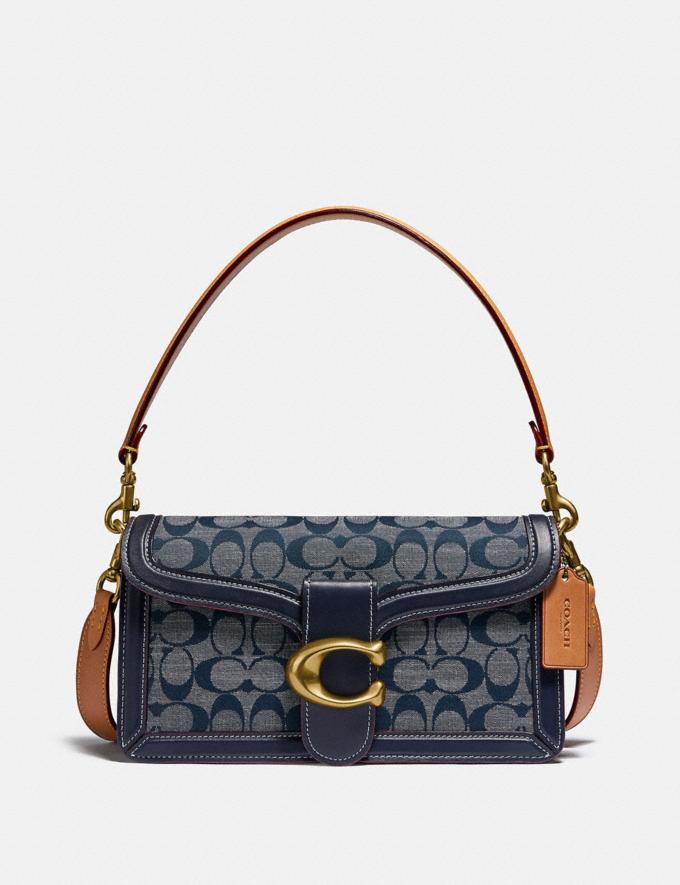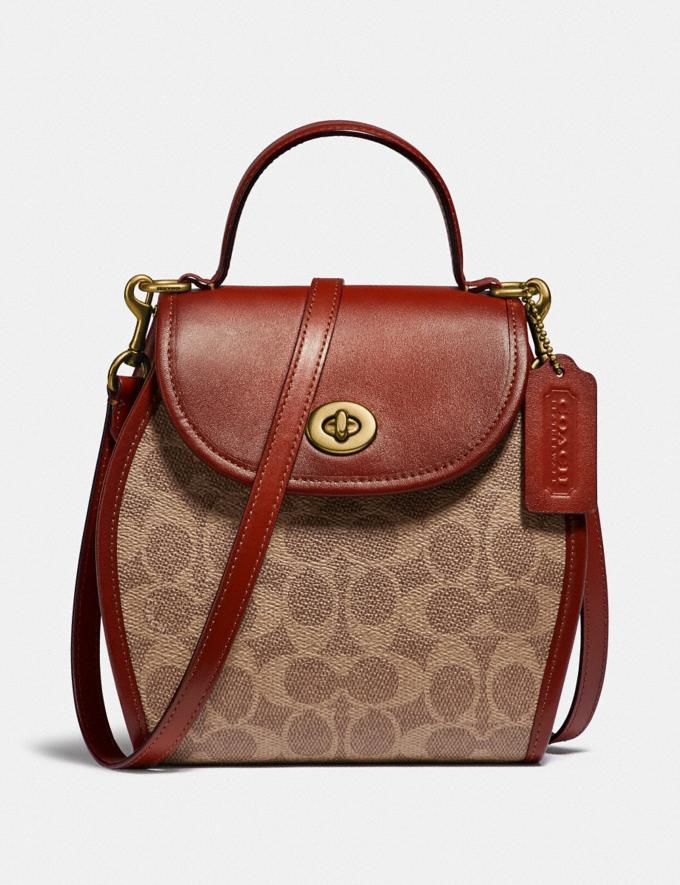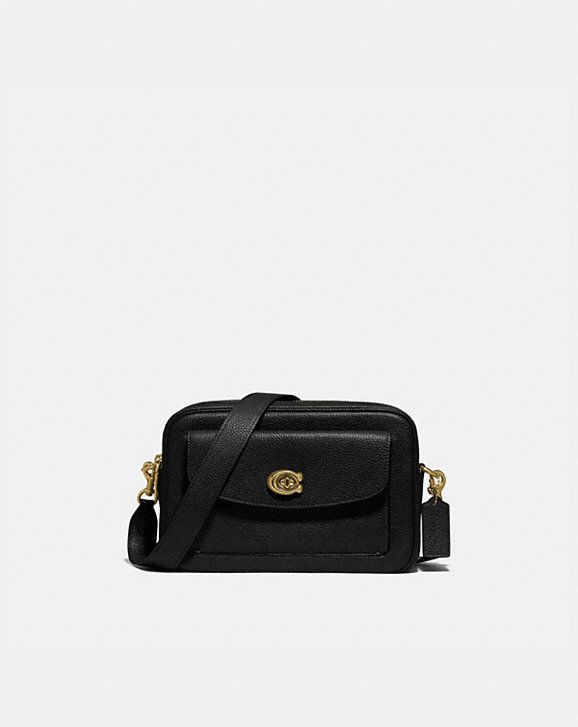 If you notice, these two brands have different vibes. Michael Kors is more modern and trendy, while Coach is focusing more on its signature design and hold their vintage style. It depends on our personal preference tho.
For me, I prefer Coach because of the quality, service and the signature design. I've read on purse forum that their Coach handbags stay for a long time, and still looking good after 10 years. Plus, the craftsmanship is comparable with the higher luxury designer brand.
I don't mind wearing Michael Kors handbags because they all look so lovely, and of course, they're popular! I'd love to buy one or two handbags from them, but I prefer if they have more original design of their own. Still, I have to admit that Michael Kors produces a lot of trendy handbags that makes people go mad.
Right now, I have my eyes on other brands so I don't think I'm going to purchase any MK bags soon. :)