One month after my wedding, I moved to the United Kingdom with my husband. Yes, a husband! I can surely call him my husband now. If you had known me in person, you should know that I don't want to get married. But everything has changed, though I am still the same person as before.
This photo was taken at Dusseldorf airport, we had lunch at Marche while waiting for our next flight to Birmingham. We had a roasted chicken and a bratwurst for share.
My husband is studying in the UK at the moment, he wanted to bring me along with him. After waiting for one week, my Visa has come out, I surely can start packing some of my stuff for our new home.
I brought all my favourite sweaters and sweatshirts along with some of my makeup and stuff.
It was not easy to list what-stuff-to-bring especially when your destination is the country of four seasons. I spent 1 week (or maybe more?) to sort all the things that I need to bring, for example; makeup, skincare and clothes. I'm not sure if I can visit Indonesia next year, so I brought all my essentials as much as I can.
Oh, I'm going to miss my family and my pet so much!
Mat has booked a perfect flat for both of us. Our flat has a separate bedroom, a living room with two seat sofa, a proper kitchen, a bathroom with a bathtub and a small garden at the back. I still remember the day when he found that flat on a website, he immediately showed the advertisement to me through facebook messenger. He asked me about the flat because if I like that flat and if I agree with him, he wanted to make an appointment with the landlord.
On the appointment day, he recorded the flat for me and showed me all the rooms inside the flat. He said, "this flat is perfect for us". Because of the location, it is located near his Uni, away from the crowd and not in the city centre. He knew that I prefer to live in the residential area than in the city.
He was enjoying himself too much :)
Our flight was in the middle of the night, we intentionally chose the date and time so my family could come to accompany me to the airport. I didn't tell my friends because I hate farewell. One of my friends saw my Instastory and asked me, "When is your flight?".
"It's tonight", I told him. He quickly informed my friends about my flight then they came to the airport as soon as they can to deliver me. Thanks, guys. I hope to see you lots soon!
Our first flight was landed in Abu Dhabi, we have to wait for a few hours before our next connecting flight to Dusseldorf. I bought mineral water and two Cinnamon rolls for our breakfast.
It felt surprisingly good for me to lean on someone, wow I have changed! I always thought marriage life sucks and to be attached to someone is a weakness. It doesn't feel that bad, really, it's like you have a long-life partner beside you to love you and accompany you besides your family.
My bound with my sister is strong like a rock, at first, I was afraid that I will compare Mat too much to her. Vina and I are the best IN partner in the world (lol), we thought we could rule the world together. But at some point, we both know someday we'll be taking our own direction in life, it won't be the same anymore. But, in our heart, we also know that our bound will remain the same like before.
I hope my marriage will inspire her to think that love isn't that bad and pure love does exist.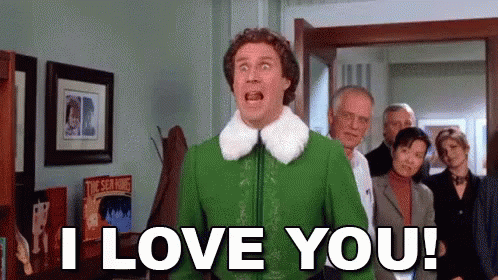 I think sister love and romantic love are two different things. While I think my IN combination with my sister (INFJ/INTJ) could be awesome but my IN combination with Mat (INFJ/INFP) is very fulfilling and warming.
...
We arrived in Birmingham on 2nd September. The weather was quite chilly that day but still comfortable for me. We brought so many things from Indonesia; yes they are mostly my stuff. I feel so sorry to Mat because he was the one who brings all the heavy stuff. I wanted to carry my own luggage and stuff, but Mat kept saying, "Please let me take all your heavy stuff, I don't want your hands injured".
I was touched, but I didn't want him to weary himself out as well. I deliberately took some heavy bags along the way, it made him worried about my shoulder and back.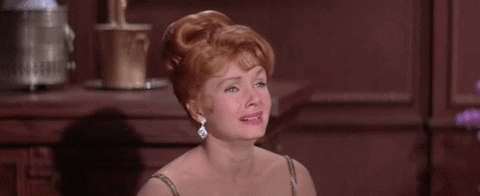 Actually, it was faster for him to carry all my heavy stuff rather than waiting for me walking with overloaded luggage. When I saw him exhausted, I feel so sad. That made me regret our decision (a bit) for bringing so many things from Indonesia. It's better if I left them at my parent's house. /sigh/
But, oh well, I think our decision was not wrong honestly, because that means I don't need to buy another Tripod and Ring Light. And basically, this Ring Light was carried from the UK to Indonesia by Mat himself. At that time, I was telling him many times that perhaps, I won't use the Ring Light at all. But he was persistent, he wanted to bring the Ring Light to me as soon as he could so I can use it easily whenever I need it. *I was literally touched TBH* LOL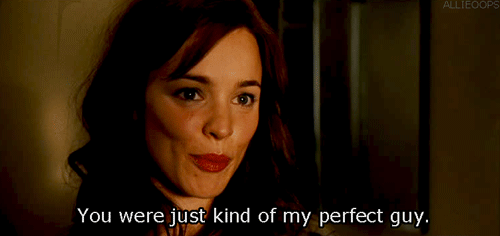 And his decision made him walk for more than 1.3 km with some heavy stuff and yes, my Ring Light. I was worried about his condition (it was winter ok), but he replied, "Eh? I don't mind at all. Don't worry about me, dear. This is not a big deal". Ok, judge me.
Ahem, let's continue the story for the greater good.
We brought two big luggage, one small luggage, two cameras, one ring light, one tripod, two laptops and three books. Now I wonder, how can we pass all the security check with all those kinds of stuff. It was a crazy day for both of us, really.
At Dusseldorf, we waited for 4 hours for our flight to Birmingham, UK. We had some difficulties because our schedule wasn't on the system yet and the border staff was a bit rude to us, thank you very much for your hospitality, Herr.
We were surprised with our flight, not because of the delayed time, but because of the size of the plane. Mat said it was his smallest flight ever. We worried about our cabin stuff because my small luggage was too big to fit in their cabin. I had to put my small luggage under my seat and hoping that everything will be okay. Luckily, one of the flight attendants was really helpful to us. She helped us to place our luggage without disturbing other passengers.
It was almost dark when we arrived, we walked for 15 minutes from the train station to our flat. At first, we had a discussion about whether we should take the Uber or just the train. Mat worried about my condition, he wanted to book Uber so I could take some rest in the car. But I insisted that I could walk together with him, I believe I still have some energy to walk and bring some stuff. It turned out that I can't lift my big suitcase when we changing trains, I felt so sorry! But he patted my head and laughed, "That is a natural thing if you can't lift those 31kgs weight suitcases, I'll be afraid if you can do that!". Ok, I gave up. I let him carried two heavy suitcases when we changed trains.
Mat was nervous when the landlord arrived to give us the key, he was afraid that the flat will not suit my taste. Guess what? I love it!
When the landlord was still there talking to my husband, I immediately turned the vacuum cleaner on and cleaned our bedroom. I imagined that I will sleep in uncleaned bed and room, all the dust and dirt, I can't stand it. But honestly, the flat wasn't that dirty. Perhaps the landlord cleaned it already.
After I cleaned our bedroom, we went to buy some basic needs like soap, shampoo and soy milk. We went to a fast food restaurant as well to eat a bucket of french fries and chicken wings. Not the best food-before-bed but that was all we can have that night.
And you know, when I'm starved, I eat everything.
Start from that day, I'll be living in Birmingham. I hope to find the meaning of my existence, there must be a reason why God sent me here with Mat.
I'm not sure about the blogger profession in Birmingham, but if you are a local brand looking for a partnership, then perhaps you can mail me. Maybe we can have some casual chit-chat and I hope to work with you as well. :)
I had a job interview last week, I know it's fast, it's not even a month! Well, I just want to do something right. It seems they want to hire me, but Mat and I are not too sure about many things so I think I shouldn't accept the job for now.
There are many job opportunities near my area, Mat said if I still want to find a job then I can try to apply at the nearest restaurant.
Btw, I want to start a freelance (casual) photography service here, for example; school graduation photoshoot service or just a casual street photoshoot. If you are living in Birmingham, you can drop me an email if you want a photoshoot service!
I don't know where to start, perhaps I'll be doing something else later. Mat told me to relax and see the opportunity around.
"Doing nothing often leads to the very best kind of something"- Winnie the Pooh
The season is changing now, I'm pretty sure the fall season in the UK will be colder than in Japan. I'm a bit nervous for my first winter, I always avoid snow when I was travelling because my body can't endure when the cold wind blows.
Kindly follow my Instagram if you want to see my daily life updates or to see some posts I've shared on my IG Story.
Now, I prefer a more casual and comfortable outfit. I guess you all know that I rarely wear jeans but now I have 3 jeans in my wardrobe! I don't think I could wear a skirt in this cold weather though.
Talk to you soon guys!
(Guys, yang butuh terjemahan dalam bahasa Indonesia bisa tinggalkan komentar disini atau bisa dengan bijak menggunakan tool google translate yang tersedia. Karena aku ingin sambil belajar bahasa Inggris lagi supaya lebih baik tata bahasanya. :) )