Hello everyone, sorry this post isn't about Japan hahha. It's about my new hair. My hair usually looks so long, fluffy, curly and beautiful? lol that's what people tell me about my hair.
I really really love my long hair but, but I really want to have shorter hair style too since a long time ago. But I always hesitate to cut my hair because it looks good on me. /slapped
Actually I planned to cut my hair in Japan at the first day, but canceled cos I want to take photo at Sakura Tree with my Long Hair, hehe. So, after I back from Japan I immediately went to Salon to cut my hair and here's the result.
Do you like it?
Some people say it is too Short, well actually I want to go shorter but my stylist said don't, haha!
You know, now in Harajuku, this kind of hair style is really popular. And creepy doll make up is a favorite too, so yeah I tried the make up. (minus 3 tone color lens)
And my friends said I look weird, lol they said because they're not used to see this kind of make up on me. (⌯˘̤ ॢᵌ ू˘̤) but it kinda cute, but a little bit creepy (•̤ ॢꇴ•̤ ॢ)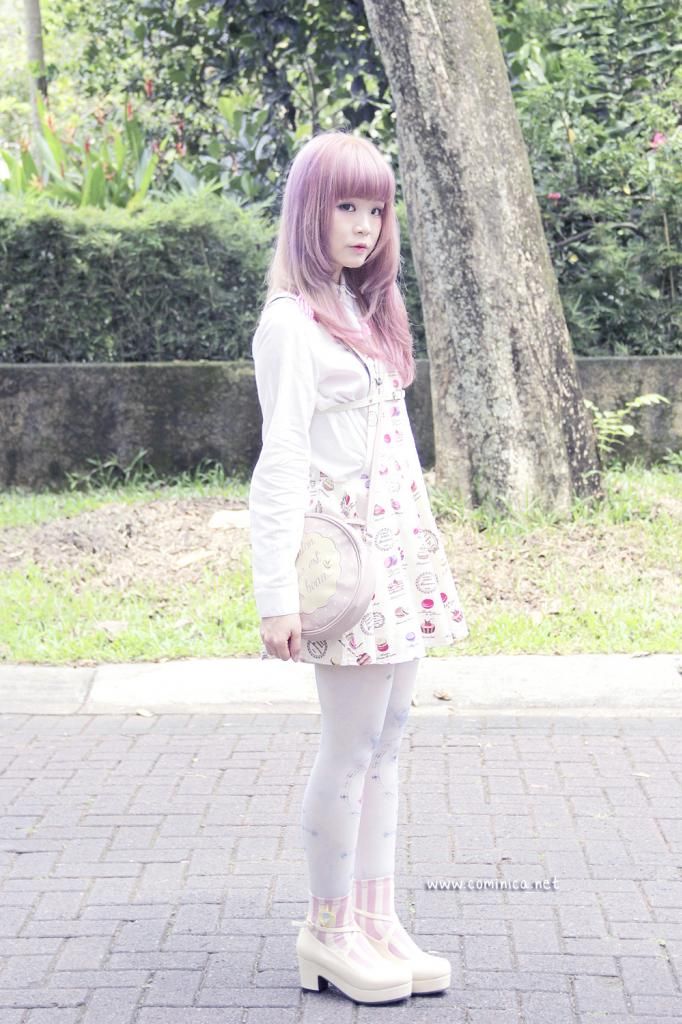 I bought everything in Harajuku with my own money, lol from Head to Toe. Kawaii right? I wish I can visit Japan again soon! It cost around 16000¥ for all (⁎⁍̴̛ᴗ⁍̴̛⁎)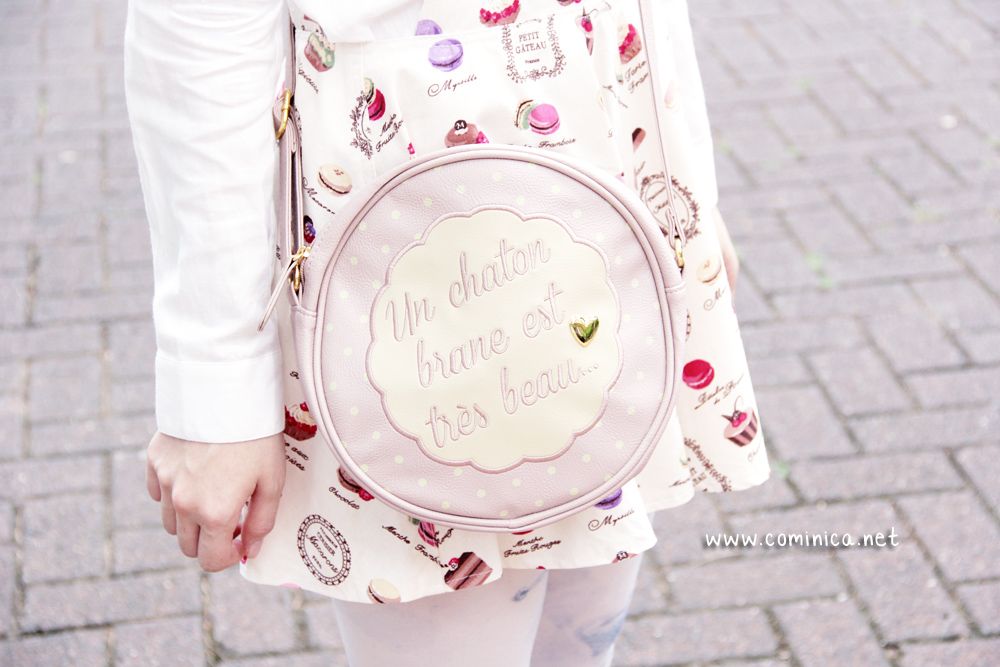 I fell in love with this Bag and just buy it without thinking twice, haha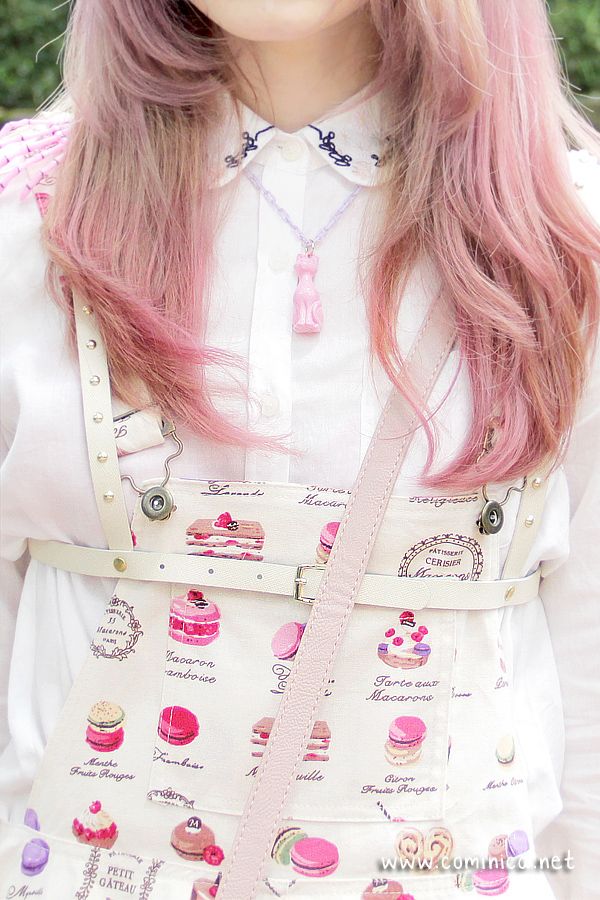 I also love this Macaron prints, super kawaii~~ (۶்▿்)۶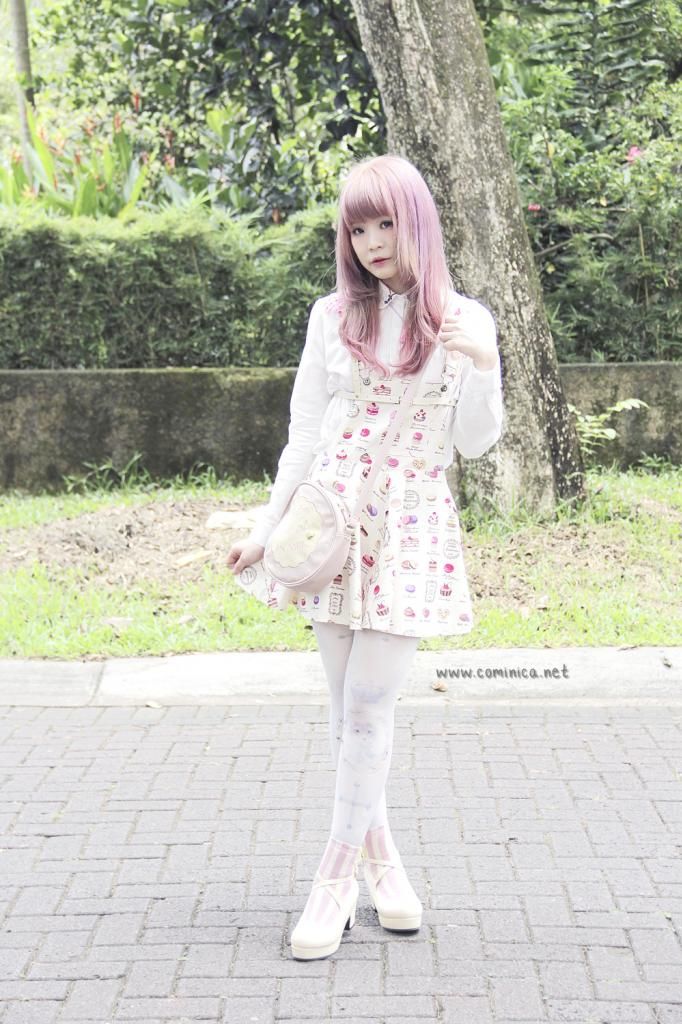 sorry, I gained weight after I come back from Japan, hehe I'm not your kind of skinny girl (º____º), I'm just normal lol.
If you're wondering where I cut my hair, I cut at MayMay Salon because it's affordable haha about 175.000 IDR per cut. I broke after come back from Japan so I must be controling my money. XD