Hello ladies, anyone with the same problem as me? I used to be so active at Gym few years ago. Even though I worked out crazily, it was really hard to get over fat and cellulite on my thighs. No matter how much I tried, it just seems impossible..
Keep reading if you want to know my experience in Slimming & Cellulite treatment.
disclaimer: I'm not getting paid or anything for writing my experience, I just want to share it because I think Cellulite is really a problem for us, women. And I also want you to know that there's a way to get rid of cellulite and yes I also suffer from this. :)
I always wonder how Slimming Treatment works. I read and collect some informations, mostly people do Liposuction treatment. But that's a little bit too much for me. There will be a down time until I reach my normal body stage, so I skipped Liposuction.
Then I found Skin & Slimming Lifestyle® by Dr. Kurniawan. I had a consultation with him and told him what I wanted to achieve. He said I look okay and not fat. Then I showed him my upper tight and they are full of fats and cellulites which looks so.. euh..
Dr.Kurniawan finally got it, he realized I have many cellulite on my thighs and this is the problem that I have. I want to get rid of them, all of them if can!
Dr. Kurniawan explained that there're many different treatments for slimming. And because I wanted a quick and noticeable result that time, (cos I had an event to attend) he suggested me to do a Treatment: Lipodissolve Injection with Vacuum and Cavitation for Cellulite. The main focus here is Cellulite.
Cellulite is persistent subcutaneous fat causing dimpling of the skin, especially on women's hips and thighs. It is most noticeable on the buttocks and thighs, and usually occurs after puberty. Here are some examples of Cellulite: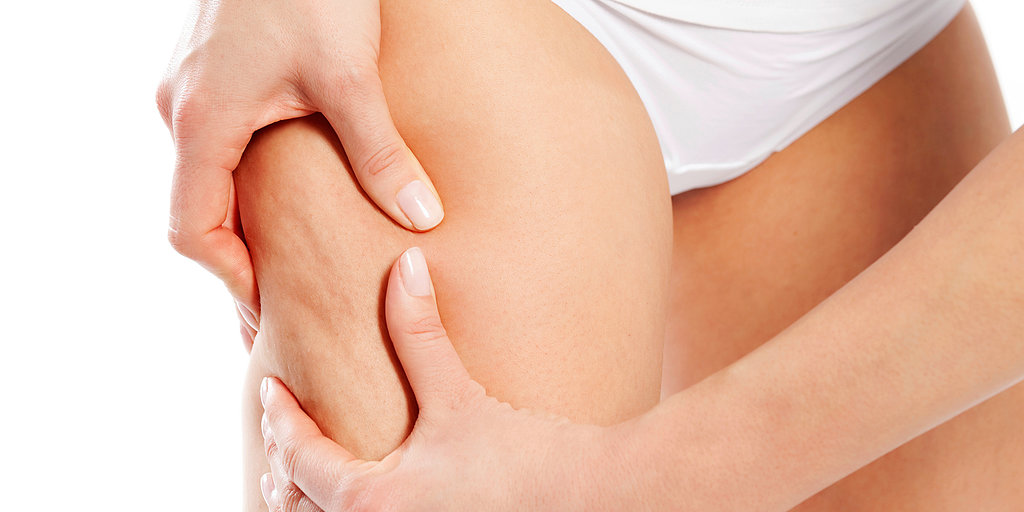 even celebrity also has!
Dr. Kurniawan said the causes of cellulite are not well understood, but there are several reasons like
Hormonal factors, Genetics, Metabolism system, Diet and Lifestyle. I told him I have a slow metabolism and hormonal problem, maybe this is the reason why..
After heard
Dr. Kurniawan
's explanation about some treatments, I decided to try it as soon as possible.
This is my first Slimming & Cellulite treatment so I asked
Dr. Kurniawan
many informations before we did the process.
Dr. Kurniawan
was really helpful and honest with me, he explained all the treatment steps so I knew what he was going to do with my body.
These are all Dr. Kurniawan's certificates, by the time I did my treatment there, he was going to America on the next day for an aesthetic seminar and I think he's really dedicated to this field.
And I kept asking him, "is that hurt?" countless times because to tell you the truth, I was quite afraid. But Dr. Kurniawan told me to not worry about it because the process is painless and he is an expert in this field. The only step I need to pay attention was the last injection. But since I don't afraid of needle then I thought that was okay.
I also asked him about the side effects, he said there's no side effect but there'll be some bruises because of the injection. I will feel a little bit uncomfortable. Then I said, that's not a problem as long as the bruises will get better in few days!
Then they started with measuring my flabby belly, weight, thighs and arms. I was quite shock to see my belly lol because I ate too much these few months. My current weigh is 56, before was like 51/52. I gained 4-5 kilos in 5-6 months! crazy!
After that I asked them to take my picture so I can see the difference later, sorry they forgot to take a picture of my belly hahaha. I know to some people this might be a little bit nasty but I want to show you my real thighs with Cellulite without any stockings or photoshop editing. And yes they are big, I have a big thighs DNA in my blood lol.
We moved to the second floor for the treatment. I really love their natural interior cos it makes me relax and calm. The clinic is very very clean and smells nice.
The first step was Vacuum. The assistant focus on my inner thighs because that's where all the fat gathered! Vacuum is literally like a vacuum, this was to stimulate the cellulite fats, cellulite is hard to break that's why we must stimulate it.
Step two is Cavitation, it converts fat cells into liquid which can then be naturally drained by the body's own natural filtration system. The process was painless really. The treatment is used to reduce stubborn fatty pockets that just won't go away with diet and exercise and to improve the appearance of cellulite.
Step three or the final step is the Lipodissolve Injection, this injection is to melt the fat quickly. This injection must be carried by medical expert trained in this field. Dr. Kurniawan gave me some shots (6 shots on my belly and 6 shots on each thigh). The Injection is feel like a normal Injection, if you're afraid of needle you can ask Dr.Kurniawan about other Cellulite treatment.
After all the steps, the assistant measured my belly and thighs again (I didn't do my arms this time). And I noticed that my belly is smaller, it was great! My weight turned from 56 to 54.8 because some fats were disappear, my belly reduced for 0.5cm and my thighs reduced for 1cm. It doesn't look too visible in a glance but I did notice some improvements on my skin texture.
it doesn't looks too visible on the front part cos the shots were at inner thighs and side.
You can see that my skin on the before picture looks more lumpy, and the after one looks a bit smoother. There're some skin lines because of my skirt. I guess it's really hard to get rid of Cellulite in 1st treatment..
I'm not sure if you can see the difference because the result is subtle. This is a safe procedure, that's why the result isn't that big. I was quite satisfied with the result because I noticed some improvements with my Cellulite. Dr.Kurniawan said the best result is after 3 days.
I combined this picture so you can see the difference clearly, my thighs reduced for 1cm.
The white line area is before the treatment and the red line area is after the treatment. You can see that there was a slight diminution of my thigh. Some pictures may look different because of the distinct angle from the camera but I tried to arrange them unsightly.
I'm pretty sure you notice the scars from the shots, you'll need a Thrombophob Gel or Zambuk Cream to help healing the scars. It'll get better in few days though. :)
Dr Kurniawan said some other beauty places usually wrap the thigh and belly after the treatment so the result will be more noticeable, like reduced 3-5cm! But it's not permanent, after you open the wrap it'll back to it's original shape in few hours.. so I didn't do that.
Below is my belly's picture after few days of the injections, Dr Kurniawan said the effect will be seen better in 3 days after the treatment.
If you have flabby belly, you might want to get the Lipodissolve treatment.
He didn't want to give me that temporary happiness so he told me the truth. With only 20cc of the Injection, my thighs and belly can reduce 0.5-1cm! I think you can ask for more Injections if that's what you need. It depends on our body.
Actually he can use more of the Injection but because this was my first experience, he was afraid I can't take it. And this way is more safe. He said I need to do the treatment 5 times for maximum noticeable result.
I had to drive back to my house after the treatment. My thighs felt a little bit cramp but that was okay, the sensation was like when I Gymed for 2-3 hours non stop and later my body cramps lol.
I'm so happy with the result and can't wait for another treatment for my Cellulite! I also decided to workout regularly again and back to my usual lifestyle haha.
Btw Ladies, if you need any consultation about Slimming Treatment or Cellulite, feel free to visit Skin & Slimming Lifestyle® at Tanjung Duren or you can just email them (sslclinic@yahoo.com) or call their office (021-5658189) to book a consultation.
The price is vary but my treatment was about 1.000.000 idr because of the Injection.
Don't be shy or hesitate cos it's worth it, you'll be assisted with the expert not just a beauty assistant. :)
Me with Dr. Kurniawan, if you think my face looks firmer in this picture, Dr.Kurniawan let me tried Face Lifting to made my face looks younger and firmer. No face-editing or skin brush lol. Wanna try?
Skin & Slimming Lifestyle® is very easy to access, it's near Central Park mall and the exact location is beside Bakso Jawir.
Dr.Kurniawan will be more than happy to assist and guide you to your perfect body! If you have any questions for me, you can leave some comments here or ask me on my Twitter, I'll reply it as soon as I can. :)
I'm currently at my second Cellulite treatment, this time I also did my arm cos I want my arm to look firmer. And this second treatment was using a different technique, the result is more noticeable and better! I can't wait to share about it on my next post. Thanks for reading ladies and Happy holiday! 0:)
Btw, Don't forget to quote my name 'Cominica' if you make a consultation, you can get a discount for your treatment! Plus Say Hi to Dr. Kurniawan from me! :D , good luck ladies!
Skin & Slimming Lifestyle®
Address:
Jl. Tanjung Duren Raya No.98A
(Sebelah Bakso Jawir)
Jakarta Barat
Opening Hours:
Senin-Jumat: 10:00-21:00
Sabtu: 10:00-16:00