Hello LADIES, so so I'm going to share and write some reviews about this new color cream blush from Canmake Japan. I'm sure you already know about Canmake right? If haven't then kindly visit their website "here". (ᵄ̴̶̷́ॢ ˙̮ ᵄ̴̶̷̀∗ॢ)
Anyway, I purchase these kawaii blush when I was in Japan for holiday. I'm so excited to find their new cream cheek color and of course the price is super cheap there!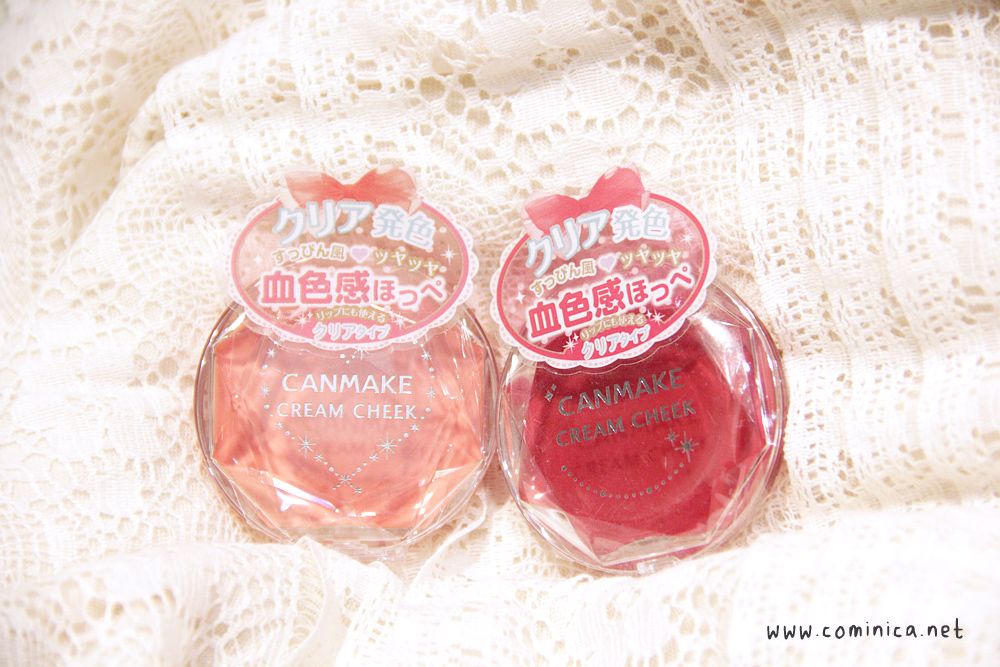 ☼ Packaging ☼
As expected from Japanese cosme, they always come with a super cute packaging and design. Canmake cream cheek comes with a round shape container, so kawaii and easy to bring every where.(⁎⁍̴̛ᴗ⁍̴̛⁎)
I got number CL01 : Clear Red Heart, a clear type blush without any shimmer and beautiful reddish color. I choose this red color because I don't have any red blush at home. And this color is so popular in Harajuku now, perfect for ill doll look, hahaha. ♡
Number CL05 : Clear Happiness, a clear type blush without any shimmer and coral peach tone, so fresh and cheerful, hehe. This color sometimes can look abit pink an sometimes peach/orangey, lol. This color also really popular for this spring, so cheerful!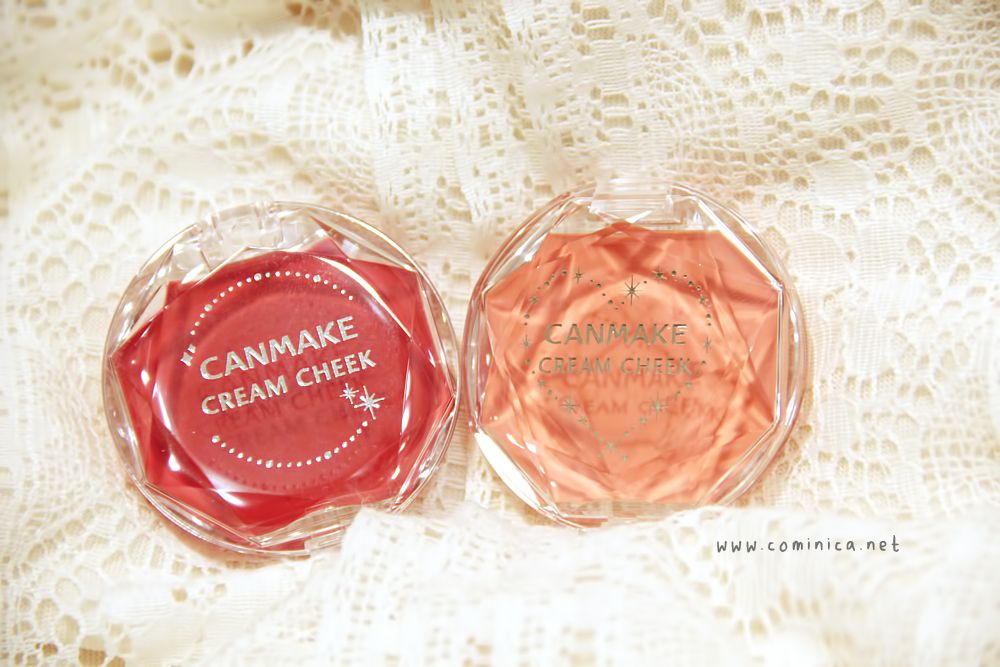 The reason why I pick the color without shimmer/glitter is because I hate to make my face look like disco ball, hahah. I love to wear shimmery eyeshadow and if I apply a shimmery blush too, I think it'll becomes too much for my make up.
I usually more focus on my eye make up, so I prefer the rest to look more natural. And besides, sometimes in the end of the day, any shimmer or glitter isn't good for people with oily skin.
(⌯˘̤ ॢᵌ ू˘̤)
They have a good pigmentation for both of them, they're equally the same quality and stay quite long on my cheek. Sometimes I love to use this cream blush alone without adding any powder blush again to set. It leaves a natural blush color on my cheek.
(۶்▿்)۶
Cream blush usually has such thick texture just like a lip cream but this one is light and silky and without it's stickiness. It is easy to use, spread and blend with my fingers. Makes it an friendly travel blush to bring anywhere. Just makes sure that your finger is clean before applying the blush to your cheek, lol.
Will always be my favourite cream blush with all their fantastic colours and affordable price. Their texture also not oily for my liking and it stays quite long on my cheek. Will repurchase again and again. (๑•̀ुᴗ-)و ̑̑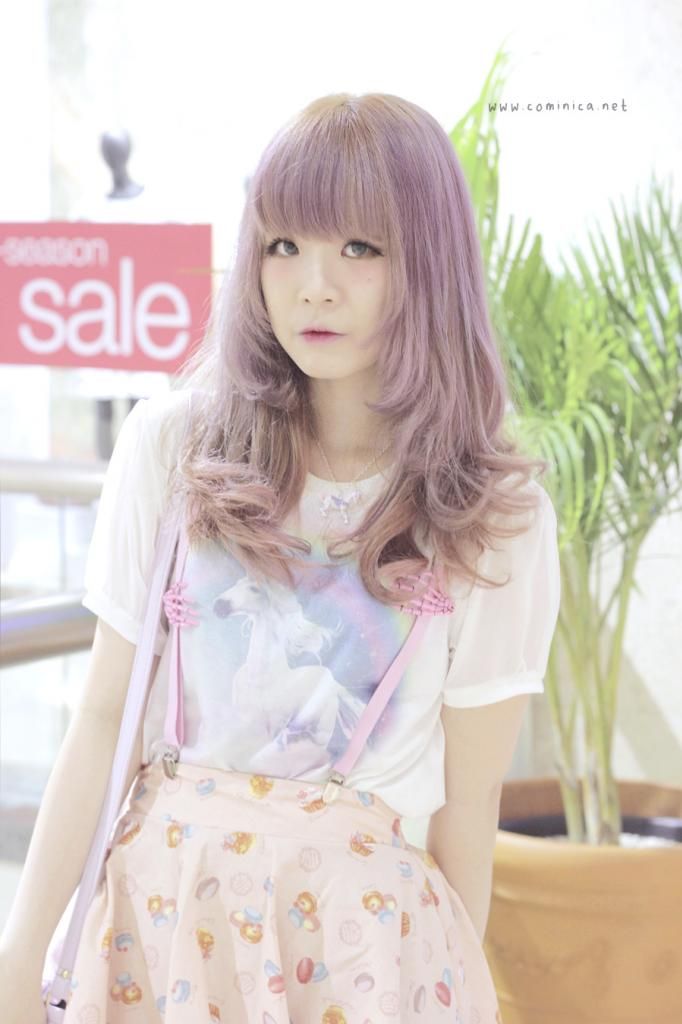 Using CL01
☆ Where to Get :
I got mine at Matsumoto Kiyoshi in Japan, if you live in Singapore/Msia you can get at some Watson store I think but I'm not sure if they have these colors on their stock. And if you live in Indonesia you can buy this from some online store like Sasa.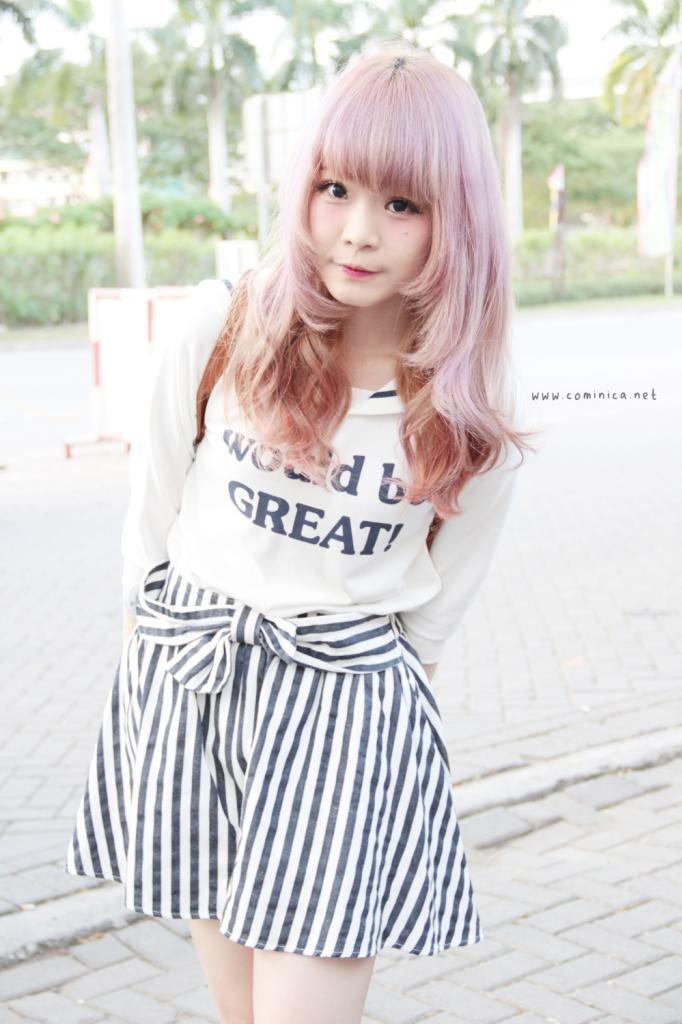 Using CL05