Wednesday, December 24, 2014
Wednesday, May 28, 2014
Hello LADIES, so so I'm going to share and write some reviews about this new color cream blush from Canmake Japan. I'm sure you already know about Canmake right? If haven't then kindly visit their website "here". (ᵄ̴̶̷́ॢ ˙̮ ᵄ̴̶̷̀∗ॢ)
Anyway, I purchase these kawaii blush when I was in Japan for holiday. I'm so excited to find their new cream cheek color and of course the price is super cheap there!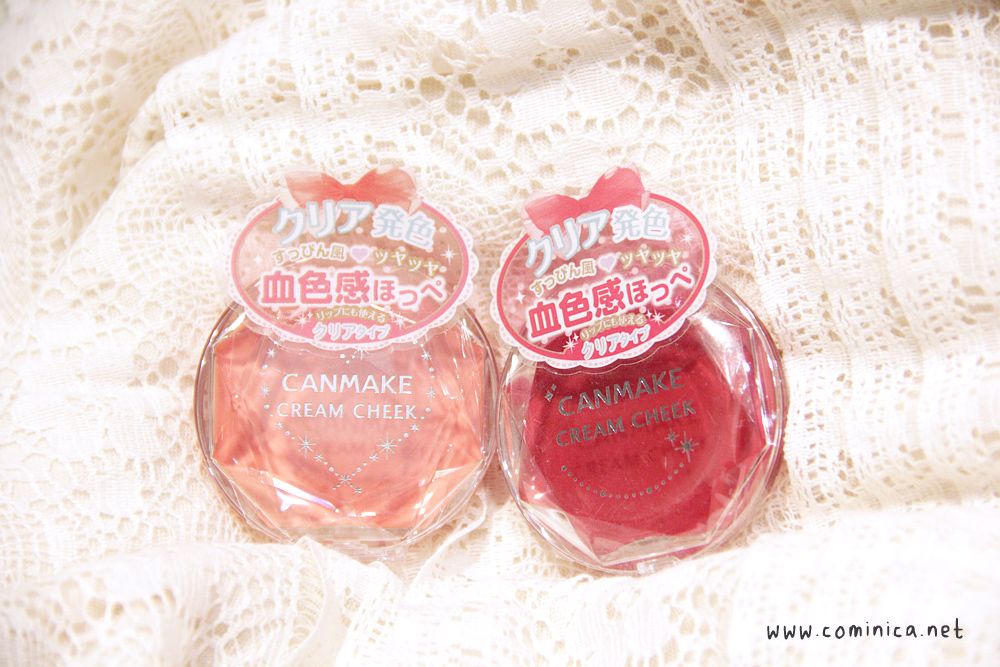 Saturday, July 27, 2013
Hello everyone! (●´∀`●) It's weekend and it's time to relax~ Lately, many people requested me to do a tutorial. Make up tutorial, hair tutorial and even my flower crown tutorial too! lol! Some people even asked about how I take my picture and want me to write some tricks, honestly there's no trick O,o)\ and I can't write about photography tricks because I'm not good at it. About the tutorial, well actually I plan to record one after back from holiday. hehe please looking forward >_<)v
Holiday is almost come here so I need to tidy and clean my house. lol, it's so messy after a lot of work! (+_+) Ahh I wish I have a maid hahahah :V
Well, now I'm going to share my favourite cream blush all the time. It's Canmake cream cheek, I have reviewed two colours before and I purchased again at Sasa last year because this colour is super cute and dolly!
Wednesday, October 26, 2011
Flower-like colors.High-color shades that will make it look as though your cheeks are suddenly flushed with happiness.The moist powder clings tightly to your cheeks.Use the two shades cleverly to make your face look smaller! Layer the two shades to discover your very own color!
I've already made the review
here
. This post is to show the swatches only, enjoy~! This is the number 01 Candy Flower
with flash
without flash
This blush is a no.1 best seller in *vers Pop Teen (^▽^) . The color is contain an orange with a pink color, if you combine this two colors it will look so cute and adorable~ (*´▽`*)
♔ LOVE ♔
☆ Easy to blend
☆ CUTE color and so pigmented!
☆ Cute packaging - lol 8D
☆ Staying power pretty good!
☆ I can use this blush in many ways, and good for shading too!
☆ Contain natural ingredients.
♔ HATE ♔
☆ HARD to get in my country :(( ...
Thanks for reading~~ ^-^